Restaurant hours:
MONDAY - FRIDAY 11am to 6pm

SATURDAY 11am to 3pm Breakfast Brunch Menu & Tamale Buffet

SUNDAY Closed


BREAKFAST MENU

LUNCH MENU

DINNER TO GO - NEW!!! Order dinner online!

CATERING MENU

DAILY LUNCH SPECIALS

CUSTOMER SURVEY

Next time you're in Fort Worth, visit Hot Damn, Tamales! restaurant at:
713 W. Magnolia Avenue, Fort Worth, TX 76104
We serve 19 flavors of specialty gourmet tamales daily. We have expanded our seating area to occupy up to 49 people! Plus we are open 6 days a week. Come on over and enjoy our delicious gourmet tamales!
Give us a call at 817-523-1836 to place your orders.

Dine-in
Come enjoy tamales in our restaurant on beautiful W. Magnolia Avenue in Fort Worth. We serve up a steaming hot tamales, vegan tamales, vegetarian tamales, dessert tamales. The flavors are mostly kid-friendly but we have hot sauce that can add a little heat to your bite.
Want to steam, fry, or them yourself?

We have a freezer display case with prepackaged frozen tamales in every flavor.

Catering:
Talk to us about your upcoming event. We cater to all dietary needs. Our catering experience includes numerous successful weddings, rehearsal dinners, graduation parties, retirement parties, birthdays, reunions, and special events.
Private events:
Plan a party, social gathering, wedding, rehearsal dinner, graduation party, milestone birthday, retirement party, monthly meeting, in our unique and enjoyable restaurant space. Our building was built in 1927. We offer private accommodations and a comfortable atmosphere.

Contact us to discuss time and details. Thank you!

Corporate Gifts:
Are you already planning for Christmas? If you are into Corporate Gifts it's always great to plan early! Give gourmet tamales this year! We customize your box with a special card, and various items you want to feature such as a picture of your company, promotional items, and anything else you'd like us to send.
It's okay to be last minute. For quick turnarounds we need you ask you a few questions:

How many tamales do you want to send? A dozen, or two dozen?

What flavor combination do you want to send?

Do you have a printed card you want us to include inside the box?

If you don't have a custom card, what would you like your gift message to say? We will hand write it for you and we have a few kinds of nice card in-house we use.

Do you want us to print a custom bandana for you; or, do you want to send a Fort Worth bandana?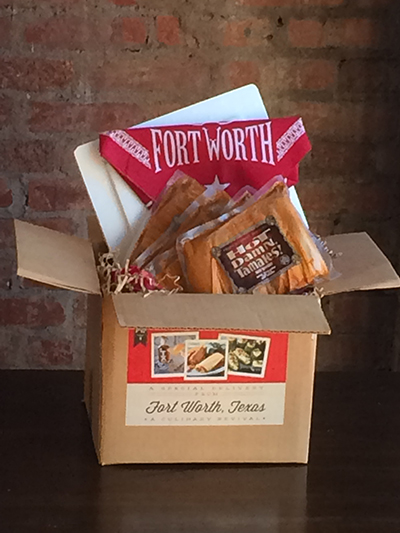 GIVE US A CALL
817-523-1836

We want to share a Village Farms recipe using their tomato sauce. So see it click on this link.
Restaurant hours:
MONDAY - FRIDAY 11am to 3pm All You Can Eat TAMALE BUFFET 11am to 6pm Order Menu

SATURDAY 10am to 3pm Breakfast Brunch Menu & Tamale Buffet

SUNDAY Closed
December we are open 7 days week
Come see us!